Mondays are absolutely ludicrous. I never start actual work till after lunch and from then, it's a madhouse. A madhouse!! Today was particularly trying, being 2 designers short on leave and me, trying to pick up the shoddy pieces left behind. Time to start crackin' the whip. (Whip it good)
Plus, there's absolutely nothing to watch on TV! Sleepy Hollow was on last night but at 11pm, which means I fell asleep after the first 4 beheadings. Gotta love a low-sat movie. Plus Johnny Depp had wicked timing for a sense of humour in this one.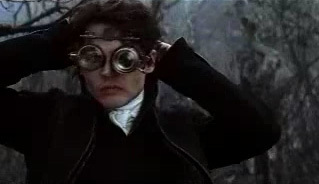 I've retrieved some pictures from my phone – cute ones of little Cait.