I've never watched "Say Yes to the Dress" and I'm about to get married at 39 years old. That's a lot of non-preparation.
10 years ago, I happily watched my sister, my best friend and peers get married. Since then, I've truly embraced my life as a single woman (honestly, it's a blast if you do it right) and last December on my birthday, my sweet boyfriend proposed to me.
Don't get me wrong, it was something I always hoped for and nagged about pretty much since the moment we met – but 3 years in, a girl has to let some stuff go to live. So now, I find myself in new territory.
The most crucial issues have to be addressed first! What about the dress?! "I don't want a wedding dress", I declared! "You're a crazy bitch!", my sister responded. I knew exactly what I didn't want – nothing traditional, poufy, white or bridal.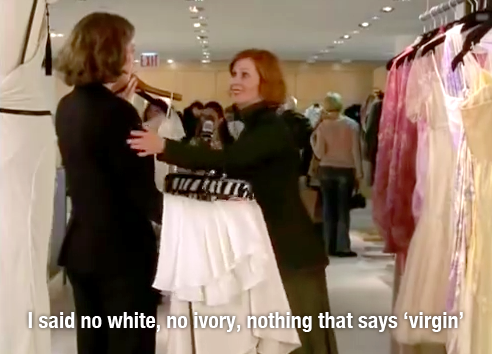 Bridal store assistants pursed their lips at me. My mother and sister turned their heads away from my dress choices. My email to our cake store started with, "I'd like to order a non-wedding wedding cake".
In fact, here's a picture of me in a bridal store in my Van Halen t-shirt (wearing a moodstone choker, no less).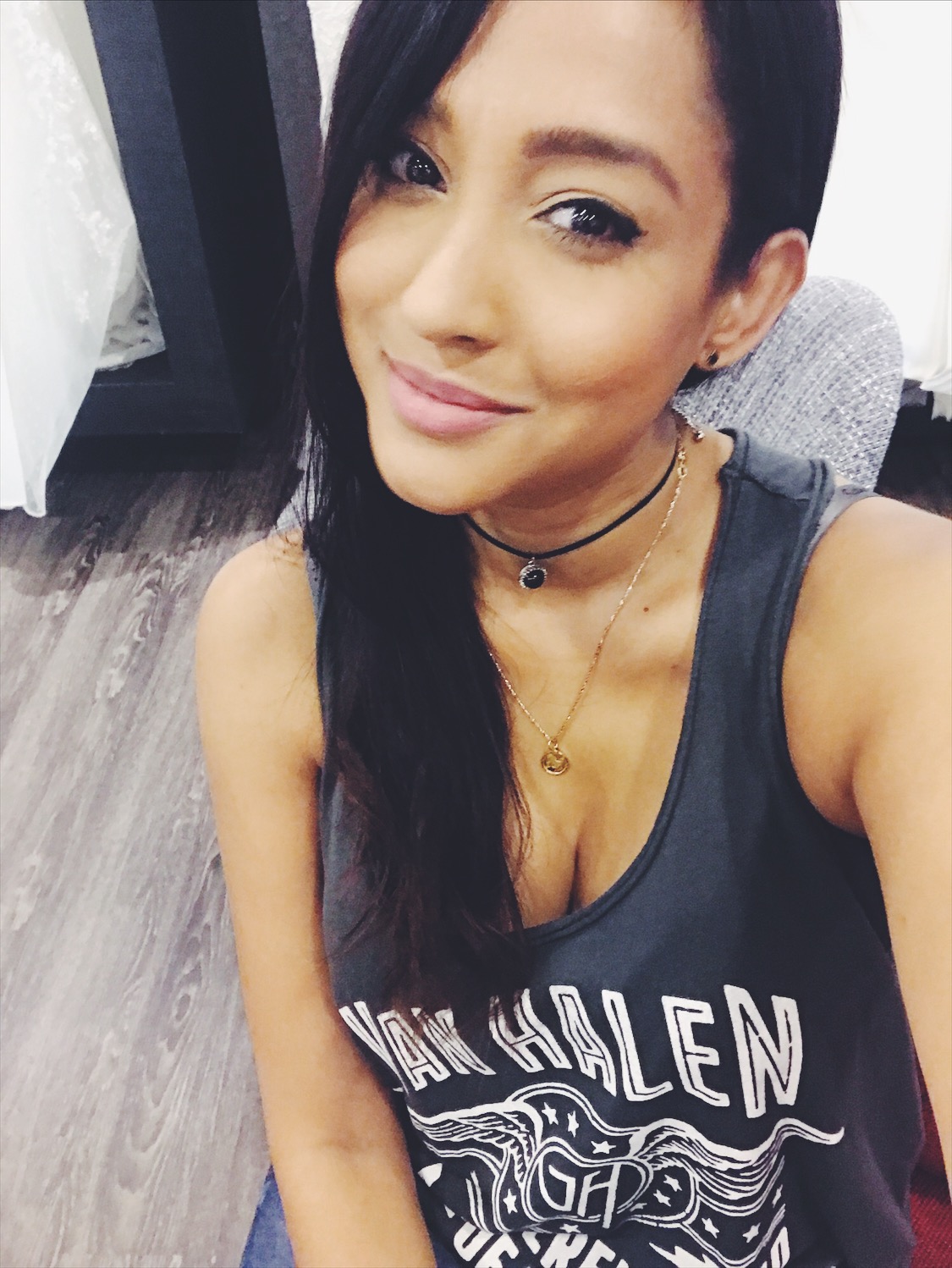 And then it slowly came upon me, my reluctance to be a bride. This is a slightly surreal moment for me, a moment I didn't anticipate or plan to have at 39. Yes, everyone has different life stages and there's no wrong age to get married if you've found love.
But I wasn't prepared for it. I'm not a 28-year old girl in a 2 year relationship who can see where things are heading. I'm turning 39, headed to the proverbial alter with a man 5 years my junior.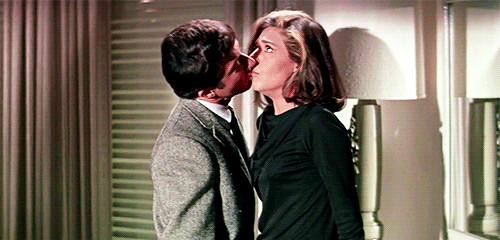 But the moment arrived and I found myself completely unprepared. Nobody I know had gotten married recently – no-one had photographers or make-up artists to recommend. Nobody knew how much anything cost anymore.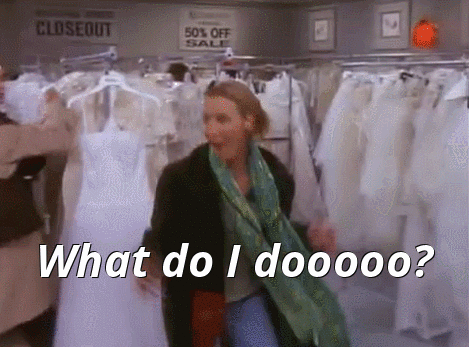 All this made me feel isolated and if I couldn't get a grasp on this bridal situation, how could I convince myself to be a bride? All this coupled with a few dramatic moments and vicious rumours really deterred me from feeling any form of bridal.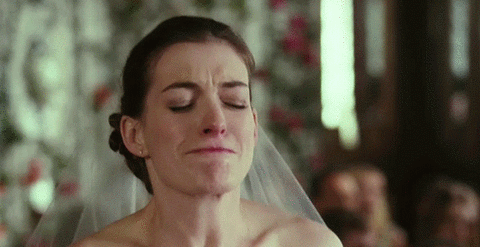 It's taken me 3 months to come round and hop aboard the SS Bridal Brigade but here I am! I'm not talking a ballgown wedding dress or anything, let's not go nuts – but I'm starting to get enthusiastic about the notion of me being a "bride".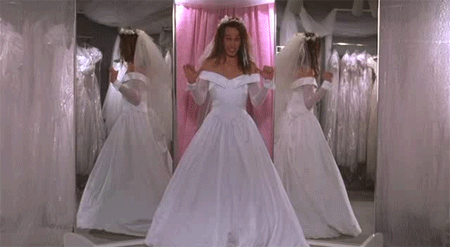 Whatever the hell that means.